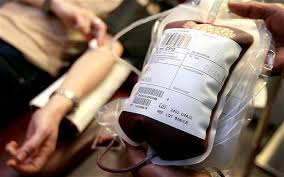 News of the 'sale' of HIV and/or syphilis infected blood to a relative of a patient has been reported by certain media houses in the past few hours. Patients who need such interventions as hemo-transfusion are those at very critical end of their respective conditions. In most cases, blood is transfused to patients when other remedial interventions have lesser probabilities of saving their lives. As such, blood transfusion is a very crucial aspect in medicine. Usually, it requires very stringent measures in all aspects of its processes, especially quality control measures which are necessary to ensure that such blood do not have components such as infectious organisms. It is very surprising to see such a news break out, particularly relating to Komfo Anokye Teaching Hospital (KATH), which has a very robust blood banking system in the nation.
The safety of the patient is the prime reason MedCirclesGh exists, so we sought to investigate this issue further. Before we continue with our findings, we want to reiterate that KATH does not sell blood blood but rather charge processing fee to remit the reagents used for processing blood. Also, and as a matter of fact, many other reputable health care provider takes particular care in processing blood before they are issued to patients. For instance, at KATH, all donors are screened by physical examinations, their medical history and other relevant information are collected to ensure that they have not been exposed to any activity or agent that may be transmitted to the recipient of their blood. More importantly, serological tests (tests to find the presence of HIV, syphillis, Hepatitis and others) are performed. These tests are done using standardized test kits which are WHO-accredited such that the results from these tests are accurate and precise. These protocols ensure that blood being transfused to another patient is of devoid of any transmittable agents. These steps are performed when blood is being drawn from the donor, and repeated when the blood is processed to be transfused to the patient.
It is very surprising that such news of a blood which is HIV and/or syphilis infected was to be transfused to a patient broke out. In fact, such incidence is very hard to believe. From our investigations, it is proving that the professionals at KATH who may have issued the blood followed due protocols to ensure that the blood transfused is devoid of any infection. A communique from one person from KATH states, 'In the first place, blood units are not sold at KATH. Instead you pay a processing fee of 70 cedis to offset the cost of reagents for testing of which is highly subsidized.
Secondly, the laboratory scientist who performed the test for syphilis used Abon test kit which is treponemal specific and can detect past infections as well. So he did not use VDRL as they stated. KATH blood bank uses both treponemal and non-treponemal test kit. The former is used to detect recent, past and treated infections whilst the latter detect active infections. If the first line is reactive, we proceed to perform RPR. If the RPR is positive, we discard the blood because it is infectious. If the RPR is negative, we proceed to transfuse because it is non infectious. So the blood unit that went out was RPR negative. And to stress it, the scientist who performed the test did not use RPR or VDRL but rather Abon. Thirdly, KATH uses both RDT and EIA for our blood donors and both were negative in testing. We will issue statement very soon but we should disregard all these palpable information going out.'
As surprising as the news may turn out, what is even more shocking is the mode through which such error, even if it were true, was communicated. The writing of such a sensitive information on blood to be transported by a non-medical professional was very irresponsible. Such an act should be utterly condemned. Acts such as these only heightens fears in patients who may need transfusion of blood for their survival. This can lead to the unnecessary deaths as many people would refuse the transfusion of blood, with fears that such blood may be contaminated. This effect would even be aggravated in this age of social media and false reportage by bloggers who only want to attract traffic to their websites, as we have witnessed since this incidence occurred.
We plead on the various stakeholders to take control over the situation. Whichever step in the procedure that has errors should be adequately corrected to ensure that no such news break out in the future. The trust that the public puts in the health care professionals should not be broken. In our opinion, we recommend that effective communication channels be created between health care providers. The use of relatives of patients as modes of communication should be discouraged. Specifically, relatives of patients should not be asked to go for blood from other facilities, unless it is necessarily unavoidable.