Medical News
TTH attack: Staff return to work, give police 1-week ultimatum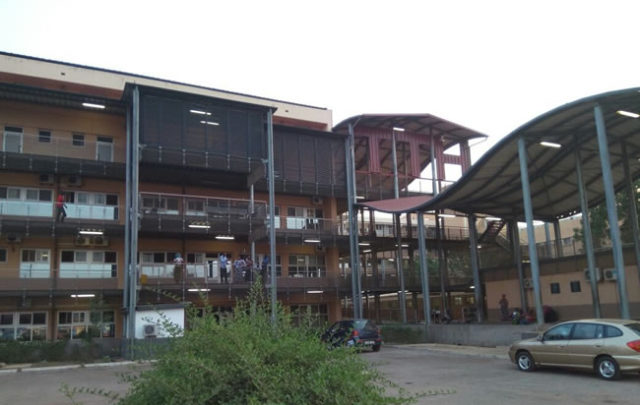 Dr Michael Dermaa said all staff have been informed to get ready to return to work although not all their concerns have been addressed.
"We realized that gains are being made in the work of Regional Security Council and management of the hospital. Also, a lot of people have spoken to us especially the chiefs, regent of Dagbon and there have been appeals from the general public. So we heeded these calls.
"So, we are calling off this strike but we are giving the police a week ultimatum…we are expecting an arrest of those who attacked the TTH's CEO. If it is not done, then we will advise ourselves," he told Evans Mensah on Newsnight, Thursday.
His comments follow a strike by the medical staff of TTH after the invasion of the CEO's offices by a group said to be affiliated with the governing New Patriotic Party (NPP).
The group instructed Dr David Zaawumya Akolbila to walk out and hand over the keys to his office to them. He obeyed their instructions without question.
In protest of the action those who went to the Tamale Teaching Hospital (TTH) on Wednesday morning seeking medical care had to sit and wait for hours without anyone attending to them.
One of the residents told Joy News' Martina Bugri that he was at the hospital as early as 7 am to seek health care for his ailing mother but several hours later no one had attended to her.
The attack on the CEO has widely been condemned nationwide but there are reports by members of the group that their action was fueled by corruption allegations against Dr Akolbila.
But responding to those allegations, Dr Dermaa said all those with any grievance against the CEO should use the appropriate means to get their concerns heard.
He said people throwing allegations in the media are not doing the thing encouraging them to use submit their evidence for investigations to be conducted.
Regarding other working conditions they expect to change following the invasion, he said the medical staff want the internal security at the hospital to be beefed up.
The GMA representative said, so far, there has only been one arrest of the intruders but there had been no prosecution yet.
"We see that as a step in the right direction but we want the rest of them arrested…we are waiting on REGSEC to give us a more elaborate security plan they have for us but they are yet to do so," he said.