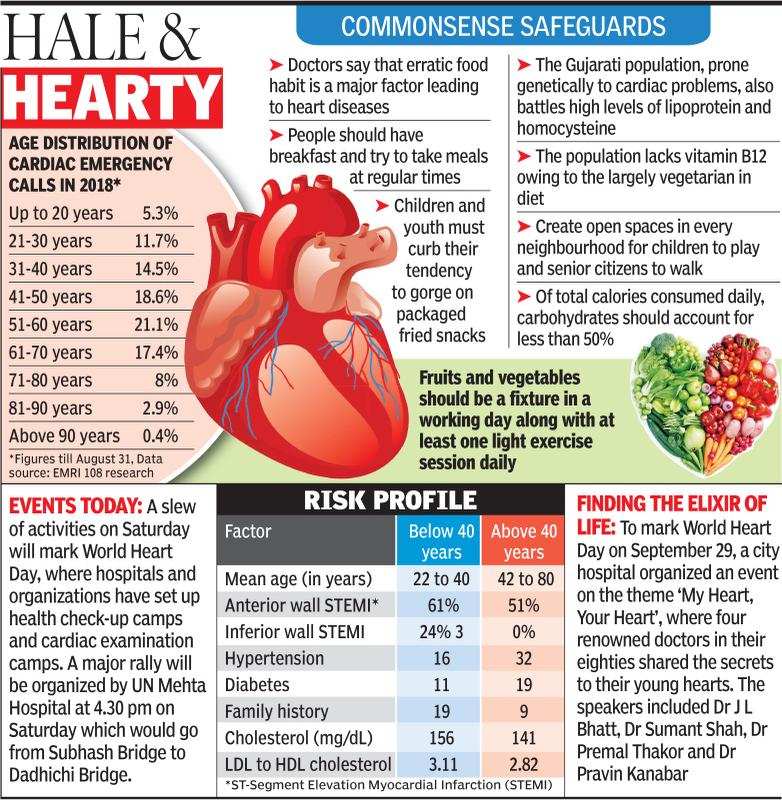 Dr Jayesh Prajapati, professor and head of the department of cardiology at UN Mehta Institute of Cardiology and Research Centre (UNICRC), India, said that cardiac problems are hitting younger people.
"The time bomb starts ticking right from the first decade of life when accumulation of fat results in fatty streaks in arteries," Prajapati said. "In their twenties, it only needs a trigger provided by factors such as stress or bad lifestyle." The plaque rupture results in clotting of blood inside arteries leading to sudden blockage, he said. "The result is uncontrollable vibration of heart which can end life in a matter of three to five minutes," he said.
Dr Sibasis Sahoo, assistant professor at the UNICRC, said that compared to the older population, cardiac arrests thus become deadlier in the younger generation. "Our team had conducted a research of two groups of patients suffering from cardiovascular diseases —below and above 40 years of age," Sahoo said. "Even when other factors such as body mass index and diabetes were similar, what made the stark difference was the cholesterol level."
The study also pointed to the fact that majority of patients below 40 had a single vessel disease.
To Test your cholesterol levels contact 0501672748 or