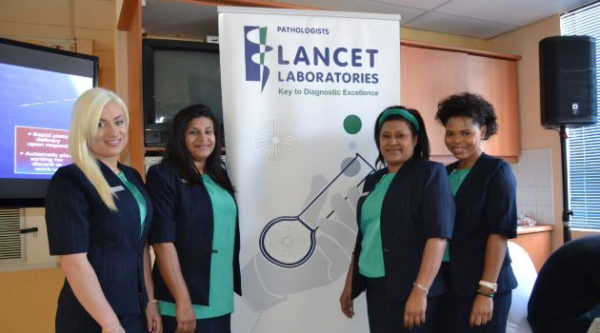 MDS-Lancet Laboratories Ghana Limited is a leading medical laboratory service provider in Ghana. It is part of Lancet Laboratories which was established over 60 years ago in Johannesburg, South Africa. Since the commencement of operations in Ghana around 2008, MDS-Lancet has provided high quality medical laboratory services to both public and private hospitals. Currently, MDS Lancet  processes over 500 patient samples daily, indicating their significant role in diagnoses in Ghana. MDS Lancet performs routine and specialized tests in  Haematology, Chemical Pathology, Microbiology, Molecular Biology, Histology and Cytology and Cytogenetics. Undoubtedly, MDS-Lancet plays key roles in healthcare delivery in Ghana. 
Reports reaching MedCirclesGh indicates France-based multinational Cerba Healthcare has entered into an agreement with the mother company of MDS-Lancet Ghana Limited, the South Africa based Lancet Laboratories. Cerba Healthcare will now manage the diagnostic company which generated around USD 50 billion income last year. Lancet SA will now hold a 49 percent stake in the joint venture while the remaining 51 percent is owned by Cerba Healthcare. This agreement would give Cerba control over a network of more than 100 laboratories including those currently operated by MDS-Lancet Ghana Limited. Apart from Ghana, Lancet laboratories are spread across about 10 other African countries including Kenya, Tanzania, Uganda, Rwanda,and others.
Lancet laboratories South Africa has collaborated with other diagnostic companies in the past all in the desire to expand and/or improve their diagnostic services. For instance,  it has collaborated with  Durban pathology practice, Pillay MacIntosh & Partners  to increase their geographical footprint and strengthen their expertise in pathology. In addition, it merged with Dyson and Niehaus Laboratories in Pretoria and the Independent Pathology Services in Alberton, Johannesburg. This collaboration has helped Lancet Laboratories to improve sample turn-around time. As past collaborations has always improved the services provided by the diagnostic company, it is without a doubt that, this take over by Cerba Healthcare may be as a result of Lancet Laboratories' desire to improve healthcare across Africa.  
Currently, Lancet Laboratories employs over 1,400 people who provide diagnostic services to more than 1.3 million patients a year. This take over is expected to increase these numbers exponentially. It is also expected that there be exchange of expertise between the broad network of clinical scientists that Cerba Healthcare has across Europe and with those Lancet Laboratories has across Africa. 
Although, there may be some concerns about how this take over will affect aspects such as test pricing, business and other operational activities, generally this take over is exciting and it is expected to improve the quality of health among Africans.