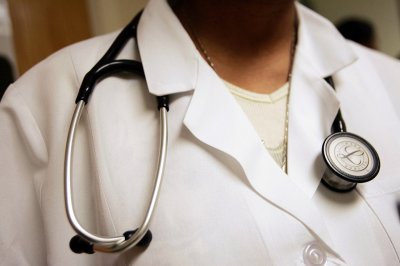 Knowledge is power
The Future Of Possible
Hibs and Ross County fans on final
Tip of the day: That man again
Hibs and Ross County fans on final
Spieth in danger of missing cut
In all health centers, the patient, and more especially their safety, should be the prime object of attention to all workers in the health center. This is very reasonable considering the fact that, in business terms, the patient is the primary, if not the sole client of any health center. This means all workers of any health center, regardless of being an administrator, accountant, dispenser, physician, scientist, nurse, anesthetic, among others, would be rendered jobless, if there were no patients. This also means, regardless of who receives the largest or the least salary, every worker should join hands in protecting the patient, and more importantly, their safety!
Patient safety is not of major concern to many workers in hospitals and clinics. Most health workers are indifferent about the dangers they may put their patients through, through many of their acts. For instance, instead of using new pair of gloves for every other patient, many physicians, nurses, laboratory scientists would not want to add that pain of removing the gloves and wearing a different set to their work-after all, they are protected, and their protection is what matters to them.
The patient should also find a way to protect themselves perhaps. Could you suggest a way patients could protect themselves under such circumstances?  How many health centers have you visited without the inscription, 'Do Not Touch Doors With Gloved Hands'? Not one. Every hospital or clinic has these words boldly written on any door or surface that patients possibly could come in touch with. Yet many health workers, especially laboratory scientists and physicians pay no heed to them.  This is why they never open doors with their bare hands- either they cover their hands with tissue, or if they do touch doors with their bare hands, they quickly wipe their hands with 70% alcohol. What about the patient who isn't aware of any possible pathogen on such doors?-The patient who has no access to 70% alcohol.
Another common malpractice, which seems to be the new fashion for health workers, is walking around with surgical scrubs and 'lab coats'.  If they could walk around the hospital with surgical scrubs or lab coats, they could as well board a public transport with them, or perhaps wear them to their homes. But they wouldn't do that, because it's unethical and also they do not want to spread potential pathogens to their households. It is however ethical and alright to walk with them around the hospital, where different people, who have no protective clothing, walk around. It is called surgical scrubs or lab coats for a reason. Don't be cruel, take off your lab coat as you leave the 'lab'; take off your scrubs when you leave the surgical rooms! You are employed to save patients, not to endanger them.
It may seem to be that only health workers who have direct contact with patients are the only culprits. Other workers such as administrators, accountants, procurement officers, and other workers whose job indirectly influence hospital activities all contribute to the propagation of the menace. Procurement officers would rather acquire unreliable hospital consumables from friends, rather than from trusted sources. In the long run, these unreliable reagents, or items, are employed in the treatment of patients, whether reliable or not. The procurer cares less about the patient's safety; all he/she cares about is generating revenue, and increasing profit.
It is true that most of the workers in a health center who do not have direct contact with patients are economists. Take for instance the accountant, whose signature is required for the procurement of hospital consumables, or the administrator, who ensures that the human resource and other hospital resources are managed properly.
They are all economists and as all economists are protectionists (I do not imply the philosophical protectionists who oppose free trade), they tend to protect the economy- by maximizing profit perhaps. But can you maximize profit at the expense of the safety of the patient-the health center's prime client? The answer is no. They do that nonetheless. They procure inexpensive and unreliable tools and equipment to be used in the treatment of patients. They fail to motivate the workman to give out their maximum efforts to treat the patient. They do all sorts of things which imperil the safety of the patient.
It is time health workers put the safety of patients on top of their priorities, abolishing all sorts of negligence, unhealthy competition among co-workers, greed and all the other bad deeds which jeopardize the patient's safety. The physician and/or laboratory scientist should not handle doors with gloves, the surgeon should not roam with his scrubs, and the administrator procures quality and reliable consumables. Every health worker should do their work religiously. Together we can create a society with little or no ailments. We would all find good meaning to the inscription boldly written at the exit of Komfo Anokye Teaching Hospital (KATH), which reads GOODBYE; STAY HEALTHY.