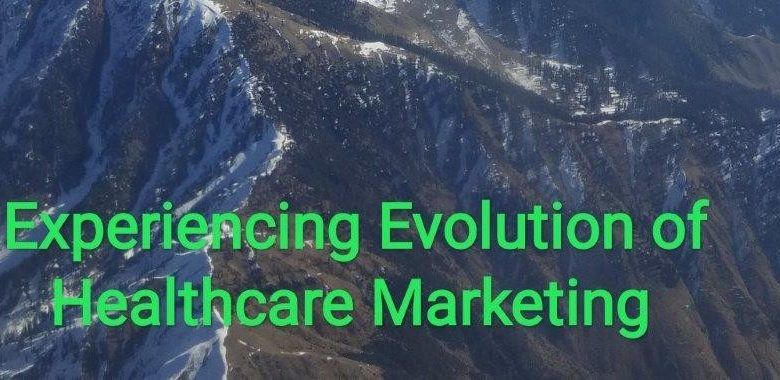 Having privileged to work in healthcare service sector for more than 2 decades, I had the opportunity to witness the evolution of healthcare marketing.
The concept of healthcare marketing was practically nil till about 3-4 decades back & started experiencing its existence in mid-eighties because of emergence of patient as a consumer & the rise of service based economy.
Healthcare services were doctor driven only & at earlier times there was no perceived need for healthcare marketing. This was also bound by ethical aspects & the industry was more considered as seller market.
In the early days it has seen conflicts between clinical & business side, limited to information dissemination or to an extent personal meeting of sales person with the doctors who use to refer patients to the hospitals/diagnostic centers.
Started with just a Public relation function (& the PRO), it adopted marketing concepts and techniques from other industries & gradually developed  solutions & modified approach which were more suitable to healthcare industry business needs
Soon the need was realized that for building awareness & brand visibility, marketing in its professional form is important & there emerged concepts of relationship building, internal marketing, use of print media & deployment of communications channels like newsletter, patient education material & many BTL activities like camps, banners, posters, flyers etc.
This followed approach where all tools like marketing segmentation, target market techniques, marketing research were being adopted along with technology driven marketing, radio, TV, direct mailers & emergence of websites for the providers, banner ads, website links came in.
The consumer was also evolving, the desire to live longer led to growth of preventive & wellness, self-search, research about the doctor & provider was frequently done.
This also led to the vertical being managed by professionals and practice of 7 Ps of services marketing.
In its modern form healthcare services marketing is customer-centric, includes some of the conventional as well as most of digital tools in existence such as lead generation, search optimization, social media, SMS, use of bots, discussion forums, email marketing, blogs & microblogs, use of smartphone technologies & Apps etc.
It also works on data backed insights to develop patient engagement strategies & is well equipped for tracking performance of each activity & campaign
Overall, today the healthcare marketing which was an external activity, has become to core function of any healthcare service organization & shall continue to evolve faster with continual focus on patient engagement, relationship management & digital dominance.
All views are personal.