Medical News
Ghana finally launched ISO for medical laboratories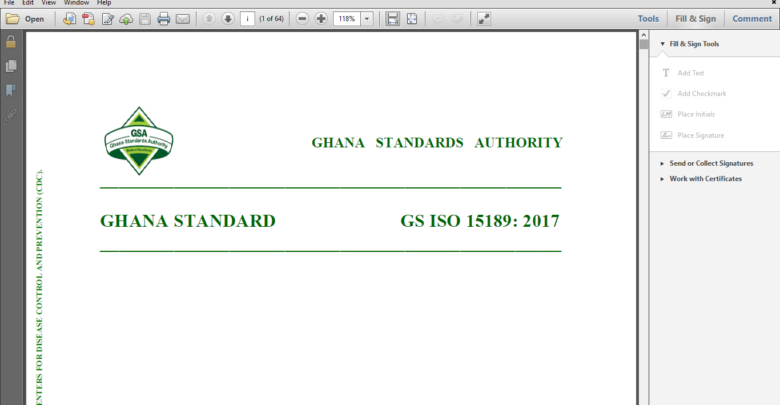 The Ghana Standard authority through a National Technical Committee for Quality Management System has finally established and launched a standard regulation requirement for the practice of medical laboratory in Ghana.
The standard GS ISO-15189: 2017 is a replica of the international standard for laboratories ISO 15189: 2012 and it will serve as the requirement for quality and competence for medical laboratory in Ghana.
The requirement define medical/clinical laboratory as a laboratory for the biological, microbiological, immunological, chemical, immunohaematological, haematological, biophysical, cytological, pathological, genetic, or other examination of materials derived from the human body for the purpose of providing information for the diagnosis, management, prevention and treatment of disease in, or the assessment of the health of, human beings, and which may provide a consultant advisory service covering all aspects of laboratory investigations including the interpretation of results, and advice on further appropriate investigation. The standard will ensure laboratories in Ghana conform to international standards of laboratory practice stating and enforcing management and technical requirements.
Ghana's copy of the ISO- 15189 was purchased for the Ministry of Health and Ghana Health Service with funds from the US Centre for Disease Control and Prevention (CDC).